Use the best Arabic CV template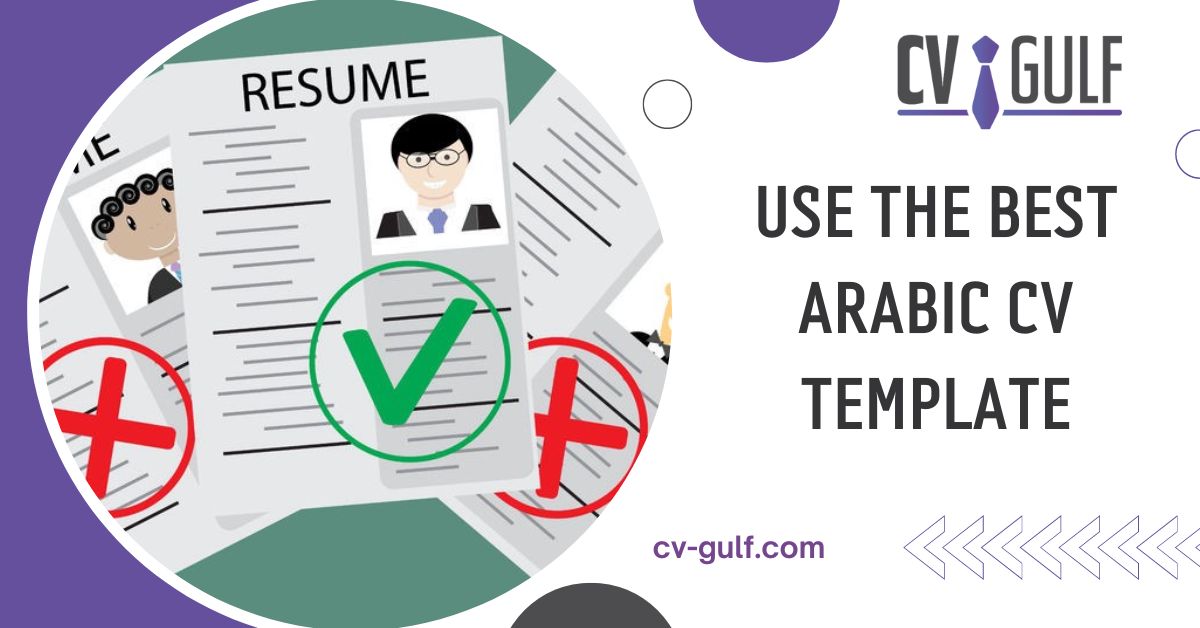 How should an Arabic CV be structured? What makes it stand out? An effective resume showcases your skills and experience and is tailored to the job you are applying for. A summary of your previous employment, education, and contact information should also be included.
The Arabic CV template is designed for job seekers with extensive industry knowledge and experience. You can save our Arabic CV as a PDF file as soon as you've completed filling in all the details about yourself. A high-quality template is essential when creating your CV if you're looking for a job in an Arabic-speaking country. This article will answer all your questions about the Arabic cv template.
Arabic cv template.
Generally, a CV summarizes your education, work experience, and skills. An applicant's CV is used to advertise his or her suitability for a job. The top of your CV should always include your contact details, including your name, address, phone number, and email address.
How to write an Arabic cv template?
The first paragraph of your essay should be strong.
 Include your name, address, and contact details.
A one-page layout allows employers to scan your personal details and professional experience quickly. Include a list of your most relevant skills and knowledge (try to keep it to one page). You can keep recruiters and employers away from distractions (such as your hobbies) or too much text (which can be difficult for them to read).
Describe the references you used.
Modern designs make writing about what matters to you easy since they are visually appealing and easy to read.
Recruiters and hiring managers alike benefit from these tools. The company will work with anyone looking to find a new position, whether an intern seeking their first job or a senior executive seeking to advance their career.
Furthermore, Arabic cv templates allow you to emphasize specific sections of your resume: for example, if you want your skill section or education section to receive more focus, we have templates that can do that.
How to write your first cv for a job?
In the Arab world, CVs are usually shorter and less formal than traditional resumes. Still, they are equally important – the CV must immediately catch the hiring manager's attention so that the manager will read on and see why you are the best candidate.
Grammar should be corrected in your CV.
It can significantly hinder your chances of success if a grammatical or spelling error appears on your CV. Hiring managers will likely turn away from a CV with a poor first impression. Ensure you read your CV aloud before proofreading it to avoid making silly mistakes. You might have missed any grammar or spelling mistakes in your CV when reading it silently until you read it aloud. Furthermore, check your Arabic CV template several times to ensure it is error-free.
Get a template for your CV that is professional.
Several websites offer free CV templates for job seekers online, including some that offer free CV templates for all jobs. CV examples are provided for various jobs and industries, including information technology, education, and marketing.
They can be used as a guide for structuring your CV if you don't want to start from scratch. Ensure that you customize your CV according to the job you are applying for.
Your resume should match the requirements of the job posting.
Ensure that your CV corresponds to the requirements of the job posting before writing it. Preparing your CV before applying for each job will save you time since you won't need to rewrite it.
Several hosting websites allow you to search for jobs by category and keywords, including Indeed.com and Monster.com. In addition to searching by city and company name, you can also search by keyword.
Describe your educational background.
Your education history can be added to your CV if it relates to the job you are applying for. Leave this section if your education history is irrelevant or you don't want it to stand out.
Your most recent degree or certification is the best place to start when including your educational history. If you have any courses that relate to the job you are applying for, you can also include them. You can also include a degree in a field unrelated to what you are using for.
Describe your work experience.
In your CV, you can include previous work experience. You may leave this section out if you have no work experience. The heading "work experience" or "experience" may be used to list your work experience.
The first job you listed should be the most recent one. You can place the word "current" in front of your most recent job title if you want to list it first. The term "former" can be used in front of the title of your first job if you wish to list it first.
Additionally, you can include any special skills you possess. The skills can be added under the skills section or separated into a separate "other skills" section.
Add the skills relevant to the job you are applying for if you create a separate "other skills" section. In addition to your primary skills, you may include any skills unrelated to the position you seek. Candidates are most sought after by employers that can be Change-adaptable and flexible.
What is the difference between a CV and a resume?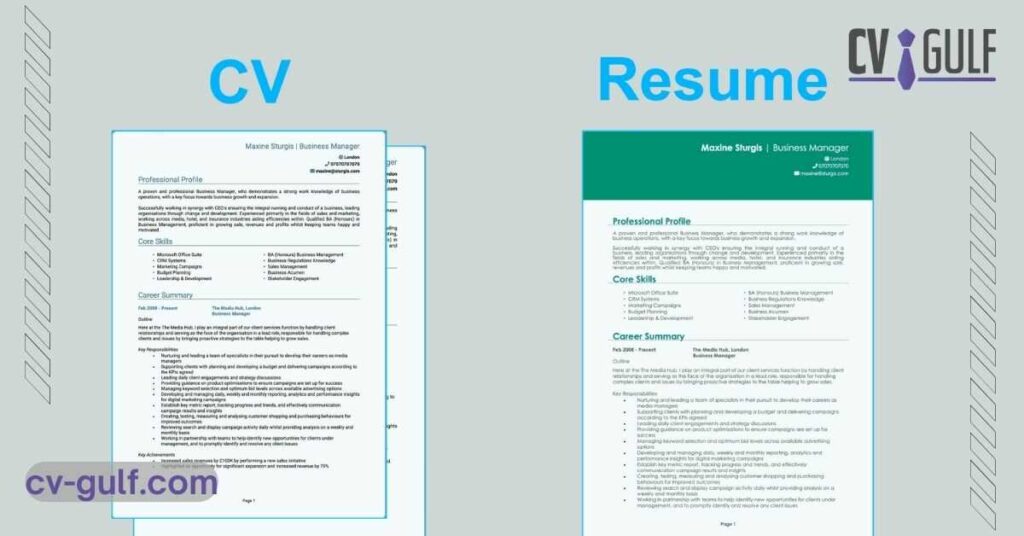 Because the CV includes your complete academic history, the length can vary. In contrast, a resume presents a concise description of your skills and qualifications for a particular position, so its size is usually limited to one or two pages (depending on your experience level).
Using a CV is essential for job seekers seeking fellowships, grants, postdoctoral positions, teaching/research positions at postsecondary institutions, and high-level research positions in the industry. CVs are typically requested by graduate school applications, but generally, a resume with publications and research project descriptions is sufficient.
All job application documents, including resumes, are referred to as CVs in many European countries. Sometimes CVs and resumes are used interchangeably in America and Canada, even in Arabic cv template. It is best to ask for clarification if you're unsure which kind of document you should submit.
What is a Resume?
Skill development is essential. It is commonly used in the public, non-profit, and industrial sectors when applying for a position.
The resume should not exceed two pages, plus one page for publications and/or posters if highly relevant.
Work experience should be the first section, followed by education, depending on qualifications, after one year of industry experience.
What is a CV?
Accomplishments in academics are emphasized. This document is used to apply for academic positions, fellowships, and grants.
An overview of publications, posters, and presentations varies in length depending on the author's experience. Education is always listed first, followed by the advisor's name and the dissertation's title or summary.
Sabbatical leave and merit and tenure reviews are also conducted using this form.
Q&A.
Choosing what information to include in a resume can be difficult at first, but once you've done it a few times, it becomes easier. Check the job description carefully and ensure your CV is in line with it, and if there are specific requirements, include them as well.
It shouldn't exceed three pages unless you have a lot of experience or have worked in something similar since high school. If you don't know how long you should make it, just do what feels right.
Check out our free CV builder if you need assistance with your CV. You can select free professional templates, ask for a free expert review, or go premium for full VIP assistance. Click here to contact us from Saudi Arabia & other Gulf countries.
We recommend that you read How to make a professional CV, Resume format for Gulf countries pdf, and Guideline | CV format for job in Saudi Arabia.