doctor interview questions and answers
آخر تحديث: 14 November، 2023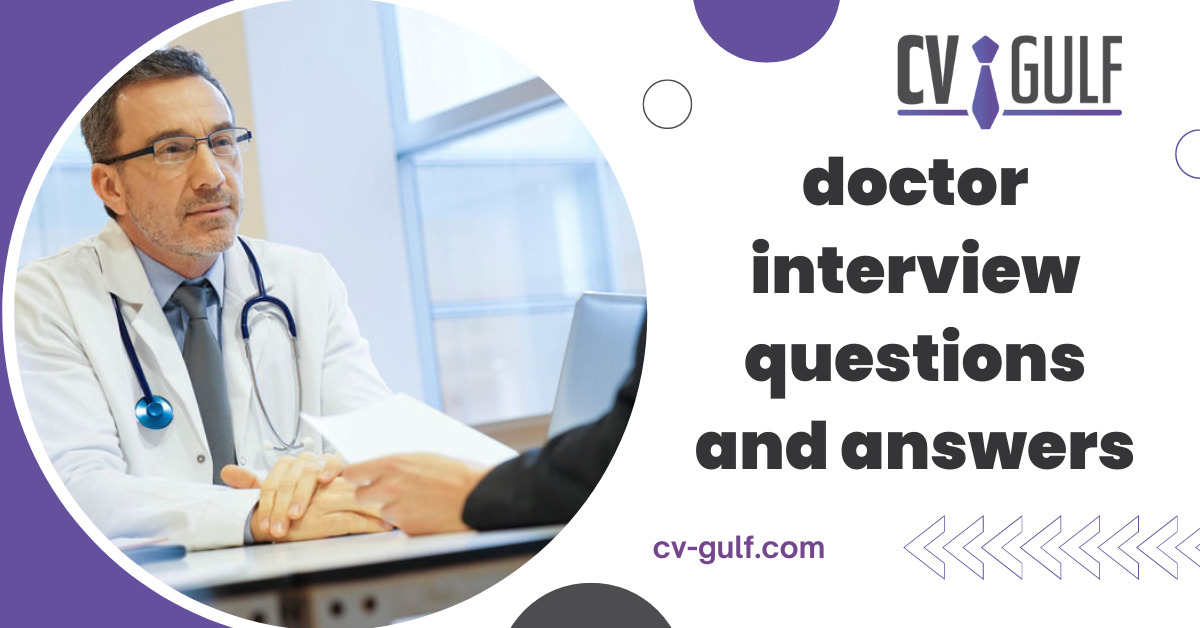 Most doctors have the skills needed to treat and deal with different illnesses. Yet, they shall have other skills related to doctor interview questions and answers to deal effectively.
Job sources aim to choose the most suitable candidate. In this article, we will explain questions often asked during a doctor's interview and give some methods of answers.
If you want a professional cv to apply for a Doctor's position, ask for our VIP CV writing services. Click here to contact CV Gulf.
Doctor interview questions and answers.
To answer doctor interview questions efficiently, many skills are needed that are not taught at universities. Here are the most essential ones:
Communication: a doctor, in general, should have a skill for listening more than speaking. Yet, in a doctor interview, you should concentrate on this skill, i.e., You shall hear the interviewer fully without interruption. Then, the answer and speech in total will be positive. Do not forget to pay attention to your voice tone and body language. Read carefully about these last skills.
Persuasion: you should discover the interviewer's attraction point so that you can express yourself perfectly at this point. You may introduce a story that meets his point of attraction, but still, you shall speak briefly and to the end.
Teamwork: you should give the interviewer the feeling that collaboration is essential in any institution, even a hospital. Good cooperation between the different factors starting from the doctor, nursery, laboratory,… etc., can give the most accurate results and achieve this institution's goals.
These are among the most essential skills that doctors should remember during a doctor interview because the first feeling is dominant.
Experience And Background Interview Questions.
It is beneficial for a doctor to prepare to answer experience and background questions before the interview. Here are the most important two.
The answer to this question will be brief and to the point. You shall express your previous job positions if any, and job description. No more details are needed here; it is not a life-story question.
Does your prior experience qualify you for this role?
Here, the answer shall contain your skills related to treating or diagnosing specific cases that express a positive attitude in dealing with patients.
These questions are among the most frequently asked in medical interviews. A medicine quiz may be mandatory to check your medical knowledge and your supposed steps of treatment or diagnosis. You may request an interview report to know your strengths and weaknesses to deal with in the future.
The most frequently asked questions in medical interviews.
Here, we are going to be introduced to the most frequently asked in medical interviews and learn the best ways to answer:
That was how you prepare for doctor interview questions and answers. CV Gulf wishes you all success.